VIDEO: Justin Bieber Prank Victim Faces Off With Radio Hosts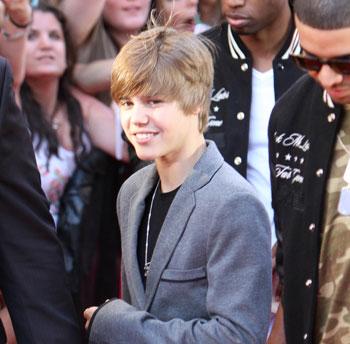 It started when Detroit area high school sophomore, Kevin Kristopik hacked into the Twitter account of teen star Justin Bieber and acquired multiple online passwords belonging to 2010's biggest breakout star. Kristopik took to the airwaves today to talk about the ordeal and RadarOnline.com has all the details.
An annoyed Bieber got his revenge when he Tweeted his more than 4.5 million followers with a message, "Talk to Justin now" using Kristopik's number, causing an influx of an estimated 26,000 text messages.
Article continues below advertisement
Kristopik appeared Monday on Detroit's Mojo In The Morning to discuss his experience with "Bieber nation" and the phone number he lost as a result of it.
"It was unusable and all through Sunday -- it was unusable," Kristopik said of his number, noting he felt Bieber "took it a little too far."
"I feel bad for everything that happened," Kristopik said, adding that he was once a fan of the singer but he strongly dislikes Bieber now.