VIDEO: Justin Bieber Hides Behind Ellen's Couch; Surprises Audience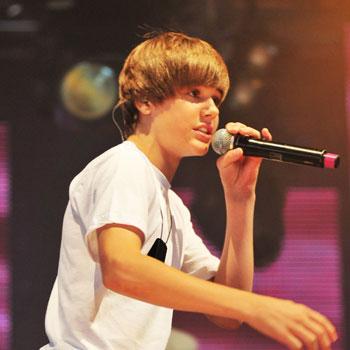 Ellen DeGeneres may be done with American Idol, but not with teen idols.
Watch the clip on RadarOnline.com
The talk show host -- who Tweeted Thursday that the "biggest star in the world surprised me on the show" -- indeed got quite the cameo, in the form of YouTube sensation-turned-2010's biggest breakout star, Justin Bieber.
DeGeneres began the impromptu bit reading a letter from a viewer named Marissa who was upset her TiVo taping device didn't work the day he'd previously appeared on the program. 
Article continues below advertisement
At that point, DeGeneres said, "Hey Justin!" and the 16-year-old Baby, Baby singer -- who was hiding behind the couch -- emerged to a raucous ovation from the studio audience.
The Canadian teen idol Bieber said he'd hoped Marissa's TiVo was working properly for her. 
Then, Ellen unleashed another surprise: R&B star Usher (who signed Bieber to his label last year). The three exchanged a few pleasantries -- with DeGeneres calling Bieber a super talent -- before Usher and Bieber thrilled the audience by cutting a few steps on Ellen's hardwood set.
The episode of Ellen featuring Justin and Usher will air on Thursday, August 5.
Meanwhile, Bieber's new album, My World 2.0, is in stores now.