Rosie O'Donnell Lands New Show On Oprah's Network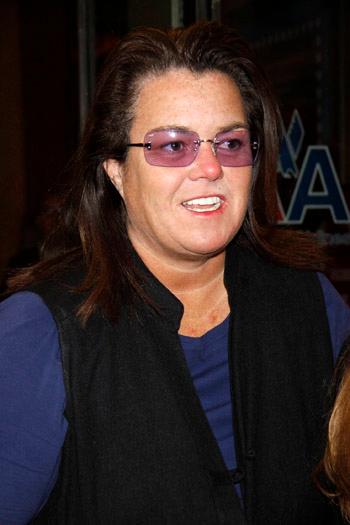 Outspoken talk show host Rosie O'Donnell is making her return to television and joining forces with media queen Oprah Winfrey, RadarOnline.com has learned.
Rosie will launch a talk show on Oprah's new OWN cable network, it was announced on Thursday.
"Rosie is an undeniable talent who has captivated TV audiences for nearly 20 years," said Oprah Winfrey in an official statement. "She's a true original, who brings her authentic voice, dynamic energy and pure passion to everything she does."
Article continues below advertisement
O'Donnell won six consecutive Emmys while hosting the syndicated The Rosie O'Donnell Show, and in 2006, she replaced Meredith Vieira on The View. Following numerous controversial comments and clashes with her co-hosts, Rosie left the show a year later and was replaced by Whoopi Goldberg.
VIDEO: Rosie O'Donnell – I'm Not Taking Over When Oprah Retires