PHOTOS: New Pics From Harry Potter And The Deathly Hallows: Part I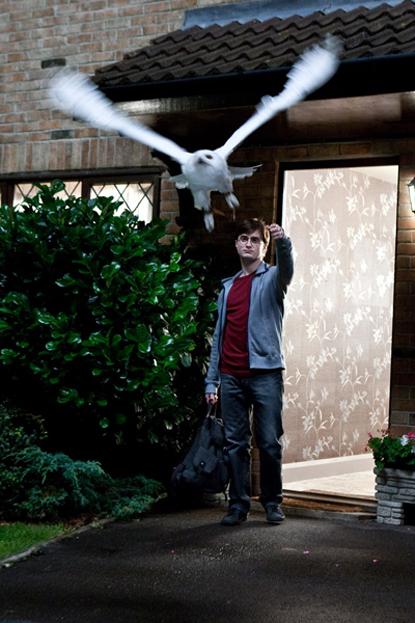 They're baaaaack!!!
RadarOnline.com has new pictures from the set of the upcoming blockbuster Harry Potter and the Deathly Hallows: Part I featuring the film's incredible cast, which includes Daniel Radcliffe, Emma Watson, Bonnie Wright, Helena Bonham Carter, Tom Felton and Jason Isaacs, among others.
Radcliffe told moviegoers at London's Movie-Con this past weekend that both parts of the Deathly Hollows series will have a distinct feel in laying out the latest chapter of the big screen sorcerer.
Article continues below advertisement
VIDEO: First Look At Harry Potter And The Deathly Hallows
"The first one is a weird road movie kind of thing," he said. "Compared to the second part, its slower paced, but that's only relative. It's more of an exploration of the relationship between the characters. You see those friendships tested for the first time.
"The second one is this non-stop roller-coaster of battles and heists," the 21-year-old box office star said. "It starts off as this heist movie and turns into this all-out war."