PHOTOS: From Movie Star To Mom - Angelina Jolie Does It All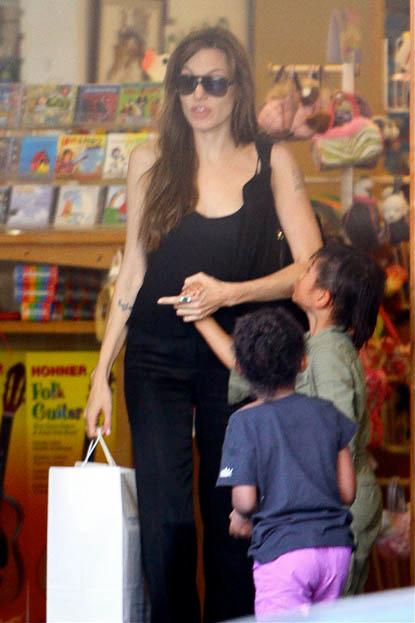 After her whirlwind world tour to promote her new thriller Salt, it's back to mommy mode for Oscar winner Angelina Jolie, who took her adorable children out shopping at Rockridge Kids in Oakland, California Tuesday, and RadarOnline.com has all the pictures for you.
The 35-year-old mother-of-six was seen with her little ones Maddox, Pax and Shiloh, who blended in with the locals sporting a cap of the hometown Oakland A's.
Article continues below advertisement
Jolie told Vanity Fair last month that while she's not opposed to having more kids, she's not sure there's enough hours in the day to add to her growing clan with Brad Pitt.
"We want to make sure we can give everybody special time," she said. "They're kids now, and can play together, but they're going to need a lot more talking in the middle of the night, like I did with my mom for hours. We want to make sure we don't build a family so big that we don't have absolutely enough time to raise them each really well."