PHOTOS: Bikini Wars - Reality Stars Compete!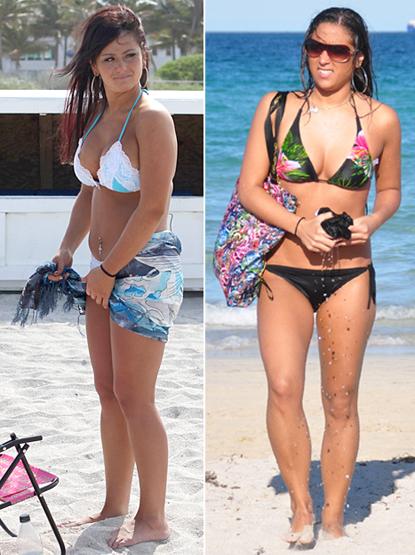 While regular folks head to the ocean just to relax, the beach can be a battleground if you're a reality star!
With the help of celebrity Stylist Colin Megaro, RadarOnline.com picks the victors and the defeated in our reality TV themed Bikini War.
Jenni 'J-WOWW' Farley and Sammi 'Sweetheart' Giancola are constantly in heated cat fights on the show, but who's the hottest guidette on the Jersey Shore?
Kristin Cavallari and Lauren Conrad always looked hot out shopping or club-hopping but which former Hills star is the best on the beach?
Article continues below advertisement
Can having eight kids stop famous reality TV mom Kate Gosselin from still looking sexy in a swim suit?
Or will she be beaten out by Real Housewives of New York City star Kelly Bensimon?
Get all the answers from the man in the know, Colin Megaro -- and many more at our sizzling Bikini Wars style gallery!