NEW DETAILS: Oxygen Tank Malfunction May Have Contributed To Death Of Martin Short's Wife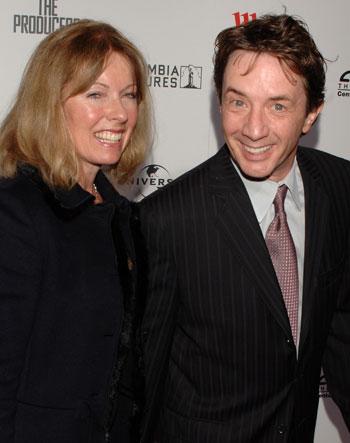 The tragic death of Martin Short's wife may have been exacerbated due to an oxygen tank malfunction, RadarOnline.com has learned.
Nancy Dolman, 58, died Saturday after a 911 call was made from Short's Los Angeles home.
In the 911 call, a frantic woman is heard saying a bed-ridden Dolman is "not breathing" and "she's going to die" as she pleads for an ambulance.
"This patient… was on oxygen, we had problems with the gauge here in the tank, she's off oxygen," the woman told the 911 operator.
Article continues below advertisement
The operator assures the caller that help is on the way and instructs her to perform CPR.
"If she is able to fight you she is able to breathe on her own," the operator said to the caller.
"Is she awake and talking to you?" the operator asked.
"Yes she is," the caller responded.
The woman said Dolman was surrounded by people at the time of her death.
Dollman was diagnosed with cancer in 2007 when doctors discovered a growth in her left groin area.