EXCLUSIVE: More Legal Woes For Lindsay Lohan -- Trial Date Set Over Wild Car Chase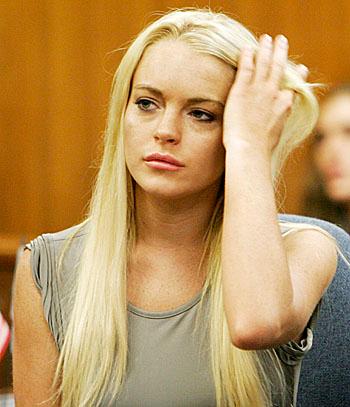 She may be out of court-ordered rehab, but Lindsay Lohan's legal dramas are far from over. RadarOnline.com has learned a trial date has just been set for a lawsuit regarding a wild car chase in 2007.
The trial will take place in Beverly Hills Court on January 31.
Judge Sets Terms For Lindsay's Freedom - No Drugs Or Alcohol, Lots Of Meetings
Lohan is accused of chasing another car - driven by Michelle Peck, the mother of her former assistant - across Los Angeles. A woman named Tracie Rice was in Peck's car at the time.
Article continues below advertisement
"What Miss Lohan did that night was extremely dangerous and reprehensible," Rice said in a statement. "Someone could easily have been killed or seriously hurt because of her irresponsible decisions that evening."
Rice is suing for an undisclosed amount but her attorney Paul Hoffman is adamant justice be served.
EXCLUSIVE: Lindsay Lohan Ordered To Answer Questions About Drug Use
"My client Tracie Rice thought she was going to die that night and wants Ms. Lohan to be held accountable," he said after an early hearing in the case.
"Lohan's behavior was so extreme and outrageous. Ms. Rice is still traumatized from the incident."
If the lawsuit doesn't settle by the scheduled trial date, Lindsay may be making another courtroom appearance as she could be called to testify under oath about the incident.
Both cases have been consolidated.
When asked if this case might settle before the scheduled trial date, Lohan's powerhouse civil attorney Ed McPherson tells RadarOnline.com exclusively, "I feel that there is close to a 100 percent chance that the case will go to trial."