EXCLUSIVE: Zsa Zsa Gabor Unconscious, Feeding Tube Fitted -- Receives Call From Sultan Of Brunei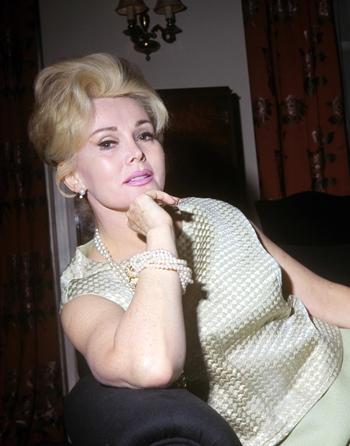 Zsa Zsa Gabor is unconscious and being fed via a feeding tube at a Los Angeles hospital, RadarOnline.com is exclusively reporting.
The showbiz legend's publicist says Gabor remains in an "extremely serious condition" after being returned to Ronald Reagan UCLA Medical Center because of complications in her recuperation from a broken hip.
"Doctors have said Zsa Zsa needs to start eating solid food if there is any hope of a recovery,"  John Blanchette told RadarOnline.com.
Article continues below advertisement
On Sunday, a priest administered last rites for Gabor, 93.
Her husband, Frederic Prinz von Anhalt, told RadarOnline.com from the actress' bedside: "She is unconscious but she is a fighter."
Gabor had been talking through Saturday — the couple's 20th wedding anniversary — but condition worsened suddenly on Sunday morning.
The movie icon had developed two blood clots and opted for surgery to correct the complication.
Since her health has deteriorated, Gabor has received calls from all around the world, including from the world's richest man, oil-rich ruler Sultan Hassanal Bolkiah.
"She has been getting calls from all over the world — even the Sultan of Brunei rang," Blanchette told RadarOnline.com.
Gabor, a Hollywood legend, emigrated from Hungary with her two sisters, Eva and Magda, who also were actresses.
Eva died in 1995, and Magda in 1997.