EXCLUSIVE: Paris Hilton Says Hairy $35m Lawsuit Has 'No Merit'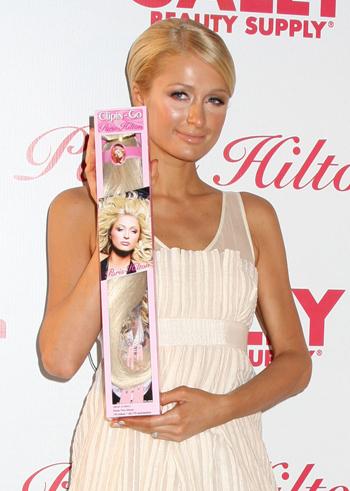 Paris Hilton has broken her silence on the bizarre lawsuit filed against her by a hair extension company which alleges she wore a rival's hair product.
Read The Court Documents Here
"There is no merit whatsoever to any of these claims," Paris told RadarOnline.com, through a spokesperson.
"We will pursue all of our defenses vigorously and any potential counter claims."
Hairtech International claims the 29-year-old hotel heiress breached her contract to wear and promote their product when she wore the extensions of a competitor in 2008.
Article continues below advertisement
The company wants $35m in damages which is reportedly 10 times what the socialite was originally paid.
Hairtech also says that Hilton's party-filled lifestyle goes against its marketing campaign, as she allegedly indulged in illicit drugs and alcohol abuse while promoting the product.
RELATED STORIES:
VIDEO: Paris Hilton Channels Marilyn Monroe For Perfume Launch Party