Exclusive
EXCLUSIVE: Oksana Wanted Psych Test For Mel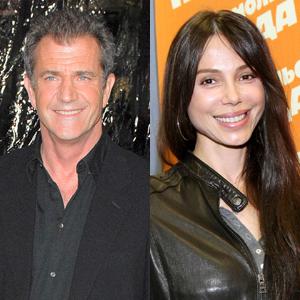 Oksana Grigorieva wanted Mel Gibson to undergo psychological testing and treatment, and that demand was a key reason why her arbitration agreement with Gibson blew up, RadarOnline.com has learned exclusively.
Oksana walked away from a deal that was worth approximately $20 million as a two-day arbitration session in May fell apart.
Now, RadarOnline.com has learned exclusively that Oksana demanded Mel undergo medical and psychological testing to make sure he would not be a danger to their baby daughter Lucia.
Article continues below advertisement
The absence of an agreement covering that concern of Oksana's was a major reason why the Russian musician walked away from the big money settlement, one source told RadarOnline.com exclusively. Marathon negotiation sessions were held May 15 and 16 and a preliminary deal was struck , before it eventually exploded.
While most reports have said the deal guaranteed Oksana $15 million RadarOnline.com learned it was actually worth $20 million. Oksana signed a preliminary agreement but did not sign off on the final deal.
"Oksana felt Mel was dangerous," the source said. "She wanted him to be in Lucia's life, but she was worried about everyone's safety."
The proposed deal would have eventually given Gibson 50% custody.
That's why Oksana had second thoughts. And when she tried to make the testing a condition of custody, things went downhill quickly.
The mediation session turned into a war, with each side threatening to sue the other once the weekend was over.
Article continues below advertisement
Oksana was urged to sign the agreement by all parties but felt she could get a better deal, according to one source.
She has alleged that Mel punched her in the mouth and the side of the side on January 6, giving her a concussion and breaking her veneers. The alleged incident happened while she was holding their infant daughter, Oksana says.
Mel erupted throughout their relationship and Oksana cited her concern for the safety of Lucia when she refused to sign the arbitration deal.