Exclusive
EXCLUSIVE: Mindy McCready's Lawyer Asks Court's Help In Custody Case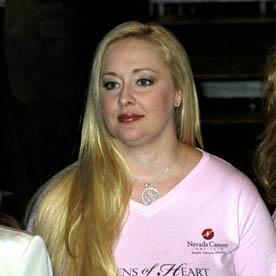 Troubled country singer Mindy McCready is fighting to win back custody of her son in a Fort Myers, Florida, court and her lawyer is asking help from the court to move the case forward.
Attorney James Moon claims that the reunification process that could ultimately allow Mindy custody of her son Zander (who is currently in the care of Mindy's mother Gayle McCready Inge) has been halted because the Florida Department of Children and Families hasn't received her medical records -- which it can freely retrieve on its own.
Article continues below advertisement
EXCLUSIVE DOCUMENTS: Read Them Here
"The state keeps making all this stink about 'we want these records, we want that' and telling us we never complied…and Mindy signed a bunch of medical releases when her rights were taken away so the State could have gotten records all along," Moon told RadarOnline.com exclusively.
In his motion filed Thursday, Moon writes that at the last hearing on July 7 the court gave "additional directives to the State…to prevent any further confusion on what was to be expected of each participant in this matter," but no court order has been filed, leaving his case at a "standstill."
"I want them to go out and do their job and get Mindy's records. They have the ability to get Mindy's records. They have HIPAA releases that she (Mindy) signed before, and they don't need HIPAA releases because the court made a determination that Mindy's rights of privacy are outweighed by the state's need to have medical records. So they can go out and get these any time they want and they have made no attempt whatsoever."
Article continues below advertisement
The reunification process was provisionally re-opened back in May, and Moon believes the state's delay only makes Mindy look bad in the eyes of the court.
"The matter will remain at a virtual standstill until…the State elects to collect records of treatment…and gives this court the appearance that the natural mother is intentionally not complying," he wrote in the filed paperwork.
Moon said he disclosed Mindy's medical records, those of which he has access to, but has not been informed by the state if those are satisfactory.
"If I went out and got the medical records and handed it to them and all they'd have to say is 'judge, there's nothing to indicate these are all the records.' They can just keep objecting that they're incomplete. The only choice we have is they get the medical records.
"We're in a situation where we can never get Zander back because we'll never be able to comply."
Moon said Mindy has been in full compliance with her drug and alcohol testing and continues to have supervised visits with her son.
Article continues below advertisement
"I plan on going in there, scream bloody murder and ask, 'help me out, court. Judge help us out, we're doing everything we can, we're taking the urine screens, we're trying to comply but we're at a point where we can't comply so help us out," Moon said. "Either force their hand or give us the kid back because they're never going to do what you've told them to do, which has been our complaint all along -- that they've been biased against her."