Mindy McCready Sends Open Letter To Get Her Son Back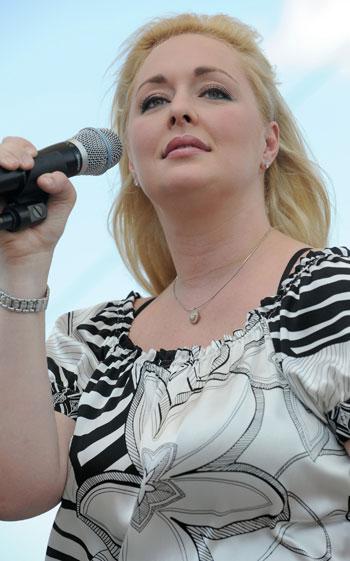 Mindy McCready is in a custody battle to get her son Zander back from her mother and recently posted an open letter rallying her fans for help.
In a rambling July 1 post on her MySpace page, McCready takes aim at her mother Gayle McCready-Inge, her ex (and Zander's father) Billy McKnight, and the city of Ft. Myers, Florida, where the case is being handled.
"I need you to write letters, make phone calls, send emails, do anything you believe will help save my son from the Hell they have put him in!! Please take 10 minutes out of your day and do something, do anything," she implored.
Article continues below advertisement
EXCLUSIVE: Read Letter To Mindy McCready From Her Cousin, Rejecting 'Full-Blown Lies'
"I know that my Mother is pure evil!" Mindy writes at one point, alleging her mother is trying to broker her role in Mindy's ongoing drama into a book deal with Oprah. Mindy also says Gayle is taking Zander on trips to spread the word of God and is telling people that Mindy's thirteen-year old brother can heal the sick. "They are taking my son all over the place with them, traveling from church to church, telling people that my 13 year old brother is able to heal the sick, while collecting thousands of dollars from all these hard working people... I saw a video tape of my son in the congregation of one of these churches and he was terrified!! People were screaming in tongue's, running all over the place dancing like they were possessed and fainting everywhere."
She also claims that McKnight is seeking custody of Zander for publicity reasons since he is "still trying to have a singing career after over two decades of absolutely no success what so ever." She also chronicles his alleged history of violence and drug abuse.
911 CALL: Mindy McCready's Mom: My Daughter Has Taken An Overdose
Gayle allowed Mindy to stay in her Ft. Myers home for a week in May despite the steady stream of allegations Mindy has thrown her way since their custody dispute began. "I've allowed Mindy to come here and stay... this after she has bad mouthed me... so she can see her child," Gayle told RadarOnline.com shortly after Mindy was rushed to the hospital on May 25.
Article continues below advertisement
James Cartright Jr., a cousin of Mindy's, penned a letter after Mindy's hospitalization. In it, he defended Gayle and called Mindy's accusations lies. "Mindy has repeatedly made claims against her mother which are either inaccurate or untrue," Cartright wrote in the letter. "Mindy says she is ready to commit to being Zander's mother and that her previous troubles are over. Her entire family wishes that were true. Mindy is a very charming person. She can be funny and at times she can even be giving of herself. She is a beautiful and talented woman who continues to be haunted by her own denial."