Exclusive
EXCLUSIVE: Mel Gibson Hired Private Investigators To Visit Key Witnesses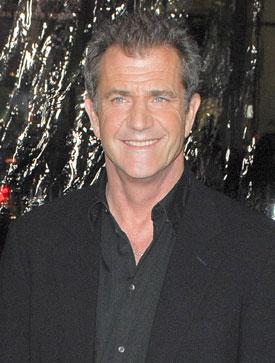 Mel Gibson has hired private investigators who have visited key witnesses in an attempt to discredit his former love Oksana Grigorieva, who's now accusing him of battering her, RadarOnline.com has exclusively learned.
In a bombshell twist in the scandal, multiple sources have confirmed to RadarOnline.com that Mel's camp had two private investigators visit at least two star witnesses, who are poised to provide evidence against the Oscar-winning actor/director about the January 6 brawl.
Article continues below advertisement
Oksana has told cops investigating the Lethal Weapon star he punched her twice in the face, leaving her with two broken veneers and a concussion.
RadarOnline.com learned that one of the witnesses who was visited by Mel's private eyes was Oksana's dentist, Dr. Ross Sheldon.
"This calculated ploy explains the conflicting stories the dentist supposedly made about the injuries Oksana suffered at the hands of Mel," said a source, with intimate knowledge of the case.
Dr. Sheldon had reportedly privately declared the Russian musician, 40, had no swelling or bruising and there was no evidence of a strike to the mouth, despite photos -- seen exclusively on RadarOnline.com -- appearing to prove otherwise.
Complicating matters, the comments were in direct contrast to what the dentist said in a declaration to the court, that he believed Oksana suffered injuries from being struck twice, once in the side of the head and once in the mouth.
Article continues below advertisement
"Oksana's camp believe Mel's private eyes visited the dentist with a clear intent to make a forceful impression," said the source.
Was it an intimidation tactic?
The source said: "If a level of doubt was created in regards to the dentist's view about Oksana's injuries, he could be considered someone who is not a credible witness.
"Mel's lawyers could easily mount an argument against the dentist: on one hand, Dr. Sheldon protested one statement in a declaration to the court yet, here he was quoted supposedly having an opposing view."
Despite his apparent conflicting stories, Dr. Sheldon has insisted he is willing to go on record stating that Oksana did indeed suffer a major blow to her mouth.
The dentist's alleged statement backtracking on Oksana's injuries was leaked to a Web site. But that Web site was later forced to retract the report after a lawyer representing the dentist made it clear the statements attributed to him were inaccurate.
Article continues below advertisement
Two private detectives visited the home of a second witness, RadarOnline.com has also learned.
Mel and Oksana, who split earlier this year, are embroiled in a bitter custody battle over their baby daughter Lucia.
Oksana's claims of abuse at the hands of Mel have been supported by vile and expletive-laden taped phone conversations which took place between the pair — and were obtained by RadarOnline.com.