Exclusive
EXCLUSIVE: Lindsay Lohan Settles Court Bill Before Imminent Release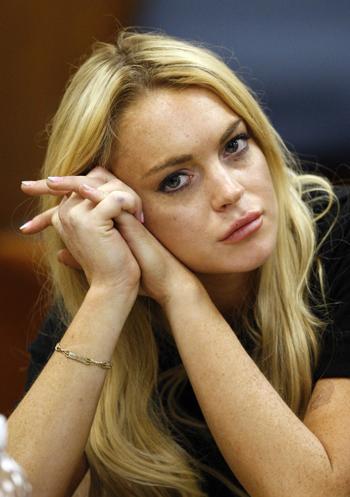 Lindsay Lohan might be getting sprung from rehab early but she had one important court matter to settle… a bad debt!
The troubled starlet was ordered to pay the court $262.00 by August 20, 2010 or else risk forfeiting the $200,000 bail bond posted when Judge Marsha Revel issued a bench warrant for Lindsay's arrest on June 8.
The bond agency was required to pay the money by Friday.
But RadarOnline.com confirmed with the court that the bondsman was late and didn't pay her bill until 3pm on Tuesday.
Article continues below advertisement
Read their document from Lindsay's court file here, which shows the passed deadline.
As RadarOnline.com exclusively reported, Lindsay has signed her rehab release papers and is expected to be released from UCLA on Tuesday.
Lindsay will continue outpatient treatment at UCLA two to three times per week.
Joan Rivers In Pretend Twitter War With Lindsay Lohan
Her early release is an apparent and calculated move to avoid media attention.
RadarOnline.com also has learned that Lindsay is hoping to get permission to leave Los Angeles go to New York in early September.
The 24-year-old was sentenced to serve 90 days in jail, followed by a three-month stint in rehab for probation violations stemming from her 2007 DUI conviction.
RELATED STORIES: