EXCLUSIVE: JetBlue Flight Attendant Posts Bail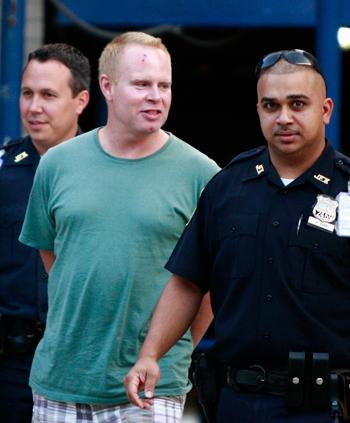 Steve Slater - the flight attendant who berated an abusive passenger and then jumping down the exit chute in a memorable tarmac meltdown at JFK airport - is about to taste freedom again, RadarOnline.com has learned.
We've confirmed someone close to Slater posted a $2,500 bond late on Tuesday to secure his release from New York's Vernon C. Bain Center correctional facility.
Slater, a flight attendant for JetBlue airlines, was arrested Monday after screaming at a passenger, grabbing a beer from the galley, opening the emergency exit and sliding down the inflatable slide.
Article continues below advertisement
He faces up to seven years behind bars after was he was charged with reckless endangerment and other offenses. He is due back in court on September 7.
His mother Diane Slater spoke to reporters outside of her California home on Tuesday about her son's actions.
EXCLUSIVE: JetBlue Flight Attendant Took A Five Year Break From Flying
"I can understand why he snapped," Diane said.
"I would have snapped too. In fact, I probably would have snapped more."