Exclusive
EXCLUSIVE: Jesse James' Former Neighbors 'Happy' He Left Town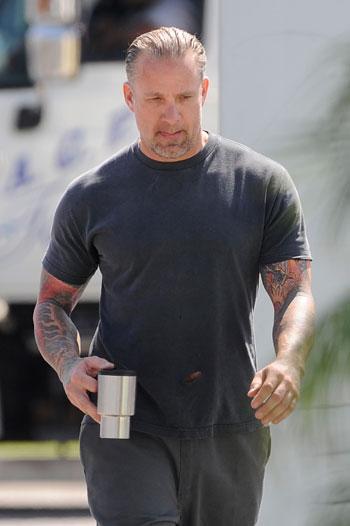 Jesse James got the heck out of Dodge (or Long Beach, California, rather) and his former neighbors couldn't be happier. A fellow business owner gave RadarOnline.com the exclusive scoop about what locals are saying now that their most famous resident has moved to Texas.
"I don't think he was railroaded out of town but he lost a lot of respect from people down here," the local business owner said. James moved to Texas this month to keep his family out of the limelight and his estranged wife Sandra Bullock has been vocal about supporting the move. She owns several business in Austin and her home is not far away from Jesse's new place.
Article continues below advertisement
"A lot of people can care less about that guy. The City of Long Beach gave him a name of a street and I told them they should take it back."
James based his West Coast Choppers business and his restaurant Cisco Burger in an industrial section of the town.
"The neighbors don't like the drama so they're happy he's not around anymore. It's much more peaceful down here."
When asked why he viewed James negatively, the source simply said that James "brought a bad aura" and felt like James "acted like he was above everyone else."
Despite Jesse leaving town, his businesses have yet to feel the hit.
"I don't think the business is hurting because there's no such thing as bad publicity," the source added.
"It's not a shock at all that he left. I think he's trying to look better in the public eye.
"He has always had a shop in Austin and now he'll put Austin on the map like he did in Long Beach. But Long Beach was on the map long before Jesse got here and it'll stay the same."