Exclusive
EXCLUSIVE: Heidi Moving Forward With Divorce, Working Out Custody Of Dogs With Spencer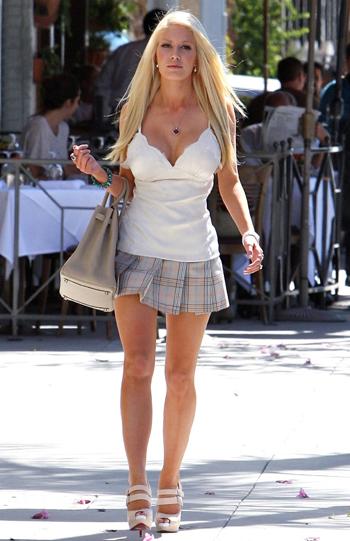 Though Spencer Pratt and Heidi Montag's friend Cougar Zank said the couple's split was "a show," the reality star is speaking out through her longtime pal Jennifer Bunney about moving forward with the divorce proceedings.
"I talked to Heidi and she wants people to know that Cougar doesn't know what he's talking about," Bunney told RadarOnline.com exclusively. Bunney says that while Spencer and Heidi are "amicable," their divorce will proceed.
Article continues below advertisement
"The only thing they have to work out is the custody of their dogs since they have four dogs together."
Bunney also revealed that Heidi is moving out of the Malibu home that both Cougar and Spencer have been spotted at.
"The house's lease is over and Heidi is moving out," she said. As for the men in Heidi's life, Bunney says that for now, "Spencer and Cougar are living together in a separate house."
Though Bunney would happily move in with Heidi (which was their original plan at the beginning of the summer), she understands that Montag simply "wants a break from everything."
Bunney adds that Heidi's recent seclusion from the public eye is strategic. "She wants to make sure she is healthy in every way possible before she gets back in the media," Bunney added. "She wants to ground herself."
While Heidi "wants a break from reality television," Bunney says the former Hills star is "really interested in movies."