EXCLUSIVE: Snooki's New Man Had Temporary Restraining Order Against Him After Putting Shotgun To Ex's Head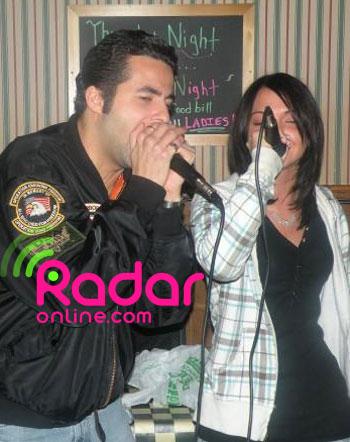 The Jersey Shore's Snooki may want to do some background checking on her boyfriend Jeff Miranda.
RadarOnline.com has exclusively learned that at least one of Miranda's ex-girlfriends was granted a temporary restraining order against him for beating her and threatening her life.
READ THE RESTRAINING ORDER HERE
RadarOnline.com has exclusively obtained the temporary order of protection filed in April, 2009, in Ocean County, NJ, by Miranda's ex-girlfriend, Rebecca Hansen. The couple dated for six months from 2008-2009. According to Hansen, Miranda was romantic and charming when she first met him, but he soon became a violent monster.
Article continues below advertisement
According to the court document, Miranda "threatened to burn plaintiff's house down while she slept, threatened to cut plaintiff's brakes, defendant threatened plaintiff by stating 'if you cheat on me or break up with me you have a hole dug for you already.'"
PHOTOS: Jeff Miranda Sings Karaoke
The order also states that Miranda choked and punched Hansen in the stomach, and over New Year's 2009, pulled her by the hair and called her a slut, c*nt, wh*re, and b****.
Hansen says that when she tried to get her things from his house, Miranda grabbed her by her arms and held her down on the bed screaming "I love you, why are you doing this to me?"
The final straw came when Hansen says Miranda pulled a shotgun on her after she refused to have sex with him.
"Jeff is nothing but scum," Hansen told RadarOnline.com exclusively. "He claims he is in the mafia. He's threatened two of my friends' lives and my own."
Article continues below advertisement
When Miranda suddenly popped up on The Jersey Shore as Snooki's new boyfriend, Hansen said she was surprised but not shocked. According to Hansen, Miranda used to talk about trying out for the show.
"He tried everything to be famous when we were together," she said, "Five months ago, he tried to get back together with me and told me that he was going to audition for Jersey Shore, just to be on the show and get his name out there. He's nothing but a sick, twisted person, out for nothing but fame."