Exclusive
EXCLUSIVE: David Carradine's Late Ex-Wife Seeking Money From His Estate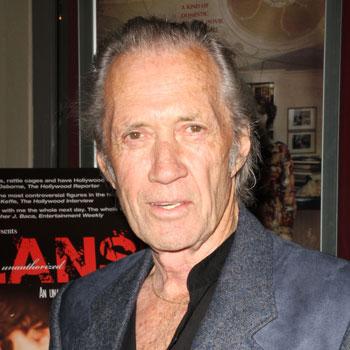 David Carradine's late ex-wife is going after his estate--- even though both of them are dead!
Tamila Jensen, Gail Jensen's sister and the executor of her estate, has filed a supplement petition for probate to review Carradine's estate to determine what, if anything is owed to her late sister.
Read the court documents
According to documents obtained exclusively by RadarOnline.com, " the decedent owes Gail Jensen a sum of money and that certain assets, in fact, belong to Gail Jensen."
Article continues below advertisement
Gail Jensen Carradine was previously married to David for 11 years and died last April without collecting any of the royalties and residuals she felt she was owed as a result of their marriage.
As RadarOnline.com reported, David Carradine died in June 2009 from an accidental autoerotic asphyxiation. He was found hanging in a closet in his hotel room in Bangkok.
Out of his five marriages, Gail was Carradine's third wife and was married to him the longest during the peak of his career. They divorced in the 1990's and in several exclusive interviews she told RadarOnline.com that she believed she was owed royalties and residuals from many of his most successful films.