EXCLUSIVE LEGAL DOCUMENT: Curb Your Enthusiasm's Cheryl Hines Getting Divorce - Read The Papers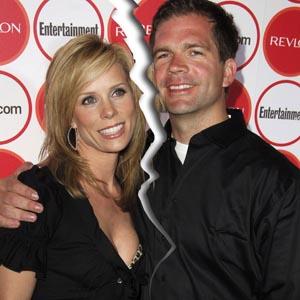 Curb Your Enthusiasm star Cheryl Hines, who in recent seasons has split from TV hubby Larry David on their HBO hit comedy, is splitting up with her husband in real life, producer/manager Paul Young, RadarOnline.com has learned.
EXCLUSIVE LEGAL DOCUMENT: Read The Divorce Papers
Hines said via her rep that she and her ex "will remain extremely close friends and will raise their daughter Catherine Rose Young together."
Article continues below advertisement
EXCLUSIVE: Furious Elin Can't Wait To Divorce Tiger
Paul Young, who is representing himself in the divorce, filed for divorce on July 20 citing irreconcilable differences. The couple has one daughter together and was married for seven years.
In addition to Curb Your Enthusiasm, Hines, 44, has been seen in films such as RV, Waitress and Serious Moonlight.