NEW DETAILS: Paris Hilton Tweets Of Attempted Break-In At Knifepoint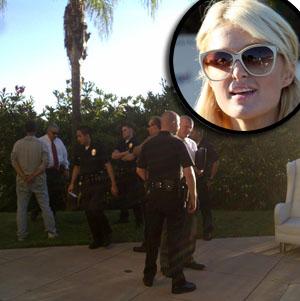 Paris Hilton Tuesday morning Tweeted that a man carrying two knives attempted to break into her Los Angeles home, but the police took him into custody first.
Paris posted a photo of police at her home on her Twitter page and wrote, "So Scary, just got woken up to a guy trying to break into my house holding 2 big knifes. "Cops are here arresting him."
Authorities tell RadarOnline.com that the man knocked on the front door at Paris' home around 6:30 am, and that he was carrying a knife.
Article continues below advertisement