Bernie Mac's Wife Files Lawsuit Blaming Dermatologist For His Death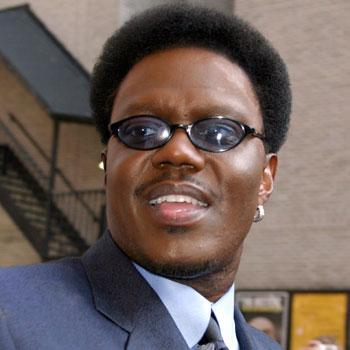 Comedian Bernie Mac's wife is blaming his longtime doctor for his premature death and has filed a lawsuit against him, RadarOnline.com has learned.
COURT DOCUMENTS: Bernie Mac's Wife Files Wrongful Death Suit
Rhonda McCullough alleges that in the weeks leading up to the Bad Santa star's death, his Chicago-based dermatologist Rene M. Earles missed the indications of severe respiratory problems that turned out to be fatal.
Article continues below advertisement
Earles was treating Mac, 50, in his office on July 17, 2009 for lesions on his head, face and neck caused by his inflammatory lung disease, sarcoidosis.
The funny man appeared weak and complained of a low-grade fever and a rash, but instead of calling an ambulance Earles kept him in his clinic for nine hours, setting off a catastrophic series of events that led to his death related to pneumonia on August 9, the Chicago Sun-Times reports.
The suit that was filed last week claims Earles "failed to recognize cardiopulmonary instability in Bernie" and "failed to recognize and act upon abnormal vital signs and signs of respiratory failure" during that July visit to his clinic. McCullough is seeking at least $50,000 in damages.
After treating Bernie for 20 years, Earles told the Sun-Times that it hasbeen incredibly tough on him.
Article continues below advertisement
"It was entirely devastating. Look, Bernie was my patient. Bernie was my friend. We became extremely close -- we were like brothers."
He said he doesn't know how to respond to negligence accusations in the suit because he believed he took good care of Mac.
Everyone Interesting Died This Weekend
"He didn't die the next day, he didn't die in two days. He died in two weeks and he got over his original strain of pneumonia. He got another strain of pneumonia while he was in the hospital."