AUDIO: Ali Fedotowsky Clues Ryan Seacrest On Her Final Decision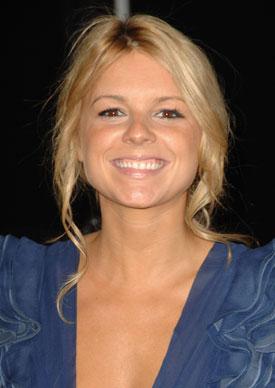 Chris L., Roberto, or neither?
Ali Fedotowsky spoke with Ryan Seacrest on his KIIS-FM radio station Monday, and the  blonde beauty was coy on saying if she'd crown Chris L. or Roberto as the man who's won her heart on this season's installment of ABC's The Bachelorette.
Hear the audio on RadarOnline.com
Without hinting in any direction, Fedotowsky told Seacrest that she only was going to select one of the suitors if she truly felt she was in love.
Article continues below advertisement
"For me this is life, I'm the only one that has to live with the decision when the show's over," she said. "My decision, at the end, came from such a real place... it wasn't to make anyone happy but me and what I thought was right. I thought it was a good decision... I'm so happy."
Fedotowsky said she's learned a lot on the show about herself, and how she'll proceed in her love life going forward. She said she has no hard feelings for Frank, who left the show due to another relationship he was in, and hasn't shown up to tape either of the follow-up specials.
"The show's about finding love, and if he found it with another girl, I can't hate him for that," she said.
And as for the rumors she's been dating USC star-turned-NFL underachiever Matt Leinart?
"That is so not true," she said laughing, adding that she met him at a charity event and took a picture with the Arizona Cardinal quarterback, instigating the false rumors.
Watch Ali make her final decision between Roberto and Chris L. on ABC at 8/7c.