VIDEO: 'Bachelorette' Ali Serenaded Again On The Men Tell All Special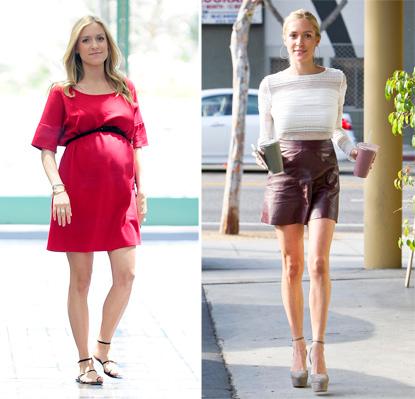 One week before the season finale of The Bachelorette, Ali Fedotowsky joined the guys for the Men Tell All special, and was treated to one last serenade from the charming-but-crazy Kasey Kahl.
Watch the clip on RadarOnline.com
"You left me on the glacier, and you chose that expletive Rated R. I just wanted to make you smile by singing another Kasey song," Kahl sang to Ali, who laughingly took it in stride, responding, "I hope he doesn't regret the tattoo."
Article continues below advertisement
Kasey said the night Ali left him on the glacier, he was "freezing," and "the wrong man was definitely going home that night," adding he still has a positive outlook on his time with Ali.
"I'm at least a good memory," he said. "I don't want to be a bad memory in anyone's life."
The two most controversial guys of the season -- Frank Neuschaefer and Justin "Rated R" Rego -- didn't even show up, but were the night's trending topics nonetheless: Chris N. even wore a shirt that said "The Phantom," and joked that it was his homage to the wanna-be Hulk Hogan.
The resident weatherman, Jonathan Novak, got dubbed a bigmouth by his bachelor peers, though the real animosity was reserved for Rego.
Ali said she wanted to be strong during he Rego incident, but that the Tahiti trip with Frank marked "rock bottom" for her.
"I wasn't expecting it," she said. "In my mind, Frank was head over heels in love with me." (Host Chris Harrison said Frank will return for the "After the Rose" special.)