PHOTOS: Bachelorette Ali Fedotowsky Gets A Hollywood Makeover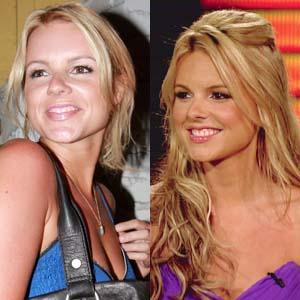 While speculation mounts as to whether she's single or newly-engaged, The Bachelorette star Ali Fedotowksy has been spotted out in Los Angeles wearing some stylish new outfits to suit her new-found celebrity status.
The newly slim Ali has been flitting around Tinsel Town in her new floaty 'mushroom raw edge empire dress' by Metropark, and zen-inspired bling by Energy Muse jewelry.
The cute Massachusetts native underwent a modern-day Pretty Woman makeover by American Rebel where they fitted her with some of their hippest fashion lines.
Article continues below advertisement
"Ali is just a normal girl at heart and manages to stay grounded with her instant fame," a spokesperson for American Rebel exclusively told RadarOnline.com. "She is still trying to come to terms with all the media attention. Ali is just trying to enjoy time with her girlfriends like a normal Angeleno."
Just like any Hollywood starlet, the bubbly Bachelorette blonde came armed with a personal stylist to help pick out her new look!