VIDEO: Joan Rivers Smudges Late Husband's Ashes On Letterman Set; Calls Jay Leno "Not Funny"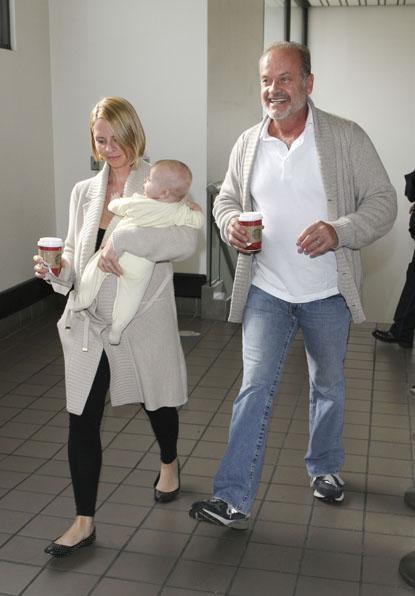 Joan Rivers surprised David Letterman during an appearance on The Late Show Thursday night when she brought with her a small container containing the ashes of her late husband Edgar Rosenberg, prompting the talk show host to ask her: "Is that legal? Do you carry him around everywhere?"
Watch the clip on RadarOnline.com
Rivers responded, "No, just when I go on late night, because I've been banned so long, so I like to say, 'Look we're back.'" To prove her point, she then smudged some of the ashes under Letterman's desk.
Article continues below advertisement
Slap To Leno; The Tonight Show With Conan O'Brien Gets Emmy Nod
Letterman denied ever blocking Rivers from appearing on his show , but River's rocky relationship with NBC is well known, in spite of the fact she appeared on Donald Trump's Celebrity Apprentice last year.
Rivers -- who was Johnny Carson's permanent guest host at one time -- said she's not gotten a call from the Tonight Show in more than two decades, adding, "What's his name -- the one that's not funny -- Jay Leno -- it just happened, it was all about the Carson mess."
Accused Letterman Blackmailer Saw Dave Kiss His Girlfriend
Rivers said that Carson refused to speak to her after she told him she'd be competing against him with her own late night show on Fox in 1986.
Months following Fox's firing of Rivers in 1987, Rosenberg (who produced his wife's show) committed suicide by taking an overdose of prescription medication.