VIDEO: Ashton Kutcher Involved In Fender Bender On PCH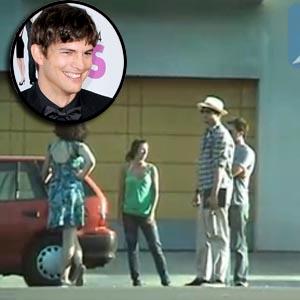 TV prankster Ashton Kutcher wasn't laughing Thursday after he was involved in a fender bender on Southern California's famed Pacific Coast Highway, and RadarOnline.com has video from the scene for you.
The Punk'd star Tweeted to his 5 million-and counting followers Thursday night: "Got in a fender bender today. Bad carma I guess."
According to photographers at scene of the incident, Kutcher left shortly after the accident, while his passenger and the other driver stayed mum.
Article continues below advertisement