Presents Arrive At Chelsea Clinton's Wedding Site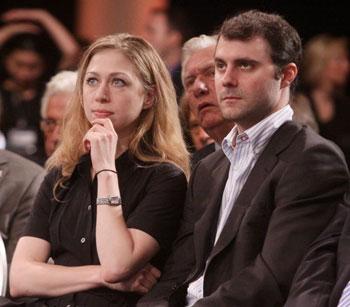 With ten days to go until Chelsea Clinton's reported wedding date, presents are beginning to flood into the site where the couple is expected to wed.
Gifts have begun to arrive at Astor Courts in Rhinebeck, New York, according to the Hudson Valley News.
There has been an increased amount of activity in the town: a convoy or rental trucks and SUV's all bearing Massachusetts license plates (the couple's wedding planner Bryan Rafanelli is based in Boston) were backed up in the driveway and a large flatbed truck carried what looked like large air conditioning units and generators. The truck was too wide to enter through the main entrance and had to go through an adjoining property.
Article continues below advertisement