EXCLUSIVE: President Obama, Oprah On Chelsea Clinton's Wedding Guest List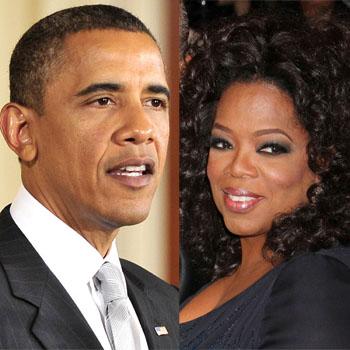 President Barack Obama and talk show queen Oprah Winfrey are among the 500 A-list guests invited to attend the wedding of the year for Chelsea Clinton and Mark Mezvinsky, RadarOnline.com learned on Tuesday.
The Hudson Valley News is reporting the guest list of the July 31 nuptuals that will be held at Aster Court in the picturesque village of Rhinebeck, New York.
Locals are preparing for a celebrity overload in the rural town, which is located 90 miles north of New York City, as Hollywood royalty and political powerhouses join Former President Bill Clinton and Secretary of State Hillary Clinton to celebrate the marriage of their only daughter.
Article continues below advertisement
Bill And Hilary Clinton's Niece Living On Food Stamps
President Obama is expected to land at Stewart Airport in Newburgh, New York and take Marine One across the Hudson to Rhinebeck.
The Clinton family has frequently visited Rhinebeck for vacations and political fundraising. The historical town is a favored weekend retreat for many wealthy New Yorkers.
Among those who will watch Chelsea walk down the aisle are singer Barbra Streisand, Kate Capshaw and Steven Speilberg, former Clinton advisor Harold Ickes, Clinton money man Terry McAuliffe, former British Prime Minister John Major, historian Doris Kearns Goodwin, media moguls Ted Turner and long-time Clinton friend Denise Rich.
Chelsea, 30, announced her engagement to investment banker Mark Mezvinsky in November, 2009. The pair began their romance when they met in Washington D.C. (Mezvinsky is also the offspring of two politicians) and continued at Stanford University.