POLICE REPORT: Al Gore "Completely Baffled" By Sex Charges That Were Made Against Him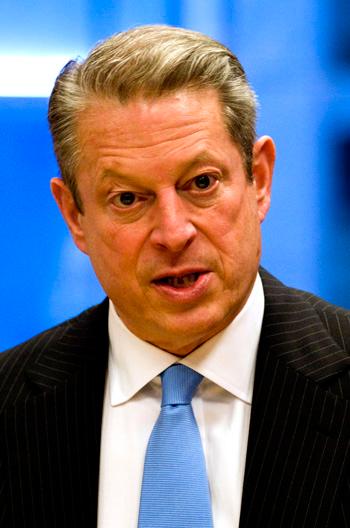 Allegations of sexual abuse made against Al Gore are "insufficient" and will not lead to charges, and now the Portland Police Bureau has released a report on its interview with the former VP, RadarOnline.com has learned.
Accompanied by his lawyers, Gore was interviewed by detectives on July 22. He was said to be completely cooperative and said he was "totally baffled" that massage therapist Molly Hagety had claimed he'd fondled her during their encounter.
Article continues below advertisement
Al Gore Will Not Be Prosecuted
Gore revealed that he'd been "living on airplanes" during 2006 when the alleged incident occurred. He was promoting his book and working on a film, and an aid traveling with him recommended he get a massage after they checked into the Hotel Lucia in Portland. It was the unnamed aid who booked the massage through the hotel, the Smoking Gun reveals in its copy of the police report.
"Absolutely not" was Gore's repeated response as the police asked him point-by-point about Hagerty's allegations. He also said he had "to contain his anger" when he learned of the allegations, and couldn't imagine what Hagerty's motivation was.
Gore, by the way, wasn't checked into the hotel under his own name. He was registered as Robert Stone, the AKA given to him by the Secret Service during his White House days. He and wife Tipper Gore, separated earlier this year.