Former VP Al Gore Will Not Be Prosecuted For Sexual Assault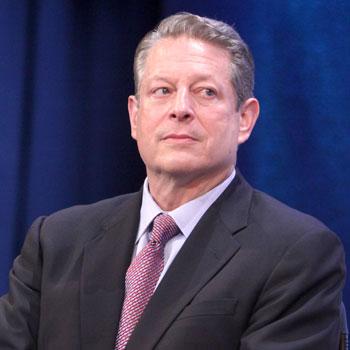 Al Gore will not face prosecution for sexual assault stemming from allegations by massage therapist Molly Hagerty that the former vice president sexually abused her, RadarOnline.com learned on Friday.
The Portland Police Bureau declined to recommend prosecution "due to a lack of credible evidence," the Multnomah County District Attorney's office said.
Article continues below advertisement
Molly Hagerty claimed that Gore sexually abused her during a massage appointment in his room at the Hotel Lucia in Portland Oregon on October 24, 2006.
As RadarOnline.com previously reported, Hagerty gave a statement to police last year, in which she described an encounter with Gore saying he repeatedly attempted to have sex with her and called him a "crazed sex poodle."
"After evaluating the materials submitted by PPB I have concluded that I agree with the assessment that a sustainable criminal case does not exist," said a memo released by Senior Deputy District Attorney Don Rees on Friday. "Ms. Hagerty's detailed statement ... is insufficient to support a criminal charge given other contradictory evidence, conflicting witness statements, credibility issues, lack of forensic evidence and denials by Mr. Gore."
The former vice president's office in Nashville, Tennessee, released a statement about Gore's reaction to the decision.
"Mr. Gore unequivocally and emphatically denied this accusation when he first learned of its existence three years ago," the statement reads. "He respects and appreciates the thorough and professional work of the Portland authorities and is pleased that this matter has now been resolved."