Al Gore Questioned By Authorities On Massage Incident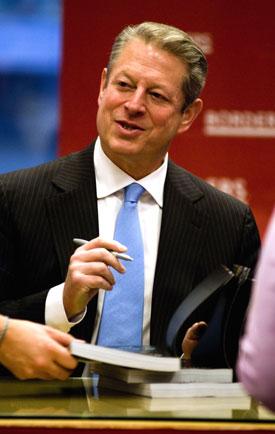 Portland detectives spoke with ex-Vice President Al Gore last week in San Francisco, RadarOnline.com has learned, in connection with accusations he groped a massage therapist in October 2006.
Police told KATU News that the meeting was over claims made by the therapist, a 54-year-old Portland native, who told the National Enquirer last month that Gore's attack on her had left her with a physical condition. In a subsequent issue, she showed the piece of evidence she said Gore left behind: a pair of pants containing physical evidence that proves its him.
Article continues below advertisement
The Portland Police Bureau, who filed a report about the claim in January 2007, relaunched its investigation July 1, saying the case has stalled because of internal miscommunication.
Gore and his wife of 40 years announced their separation June 1, and will be getting divorced.