PHOTOS: LeAnn Rimes Shows Off Bikini Body With Eddie Cibrian & His Boys In Malibu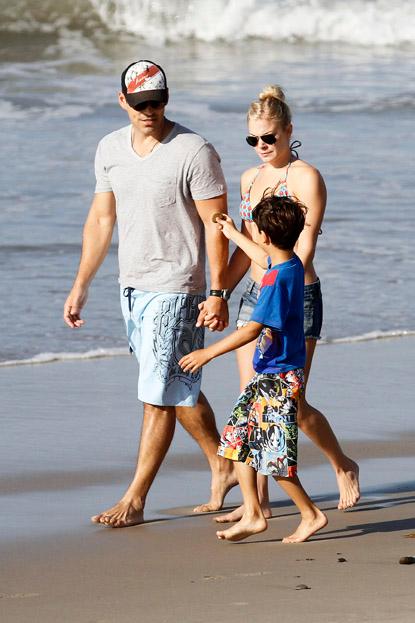 Singer LeAnn Rimes and her beefcake beau Eddie Cibrian were snapped walking along the Malibu shore Saturday with the CSI: Miami star's young sons Mason and Jake, and RadarOnline.com has all the sexy shots for you.
The four looked to be having a nice time on the serene summer day, as Rimes, 27, showed off her bikini body, while the boys skipped rocks and showed off for their dashing 36-year-old dad.
Rimes made other news over the weekend when she began Tweeting again, more than a week after negative comments about her relationship with Cibrian caused her to swear off the social networking blog.
Article continues below advertisement
"Skipped rocks on the beach this morning," she Tweeted after the outing with Cibrian and his boys.
As RadarOnline.com has previously reported, the Hollywood relationship started under dubious circumstances last year, as Rimes announced the end of her 7-year marriage to former dancer Dean Sheremet, while Cibrian divorced his wife of 8 years, Brandi Glanville.