NEW DETAILS: Clintons Sparing No Expense For Chelsea's Wedding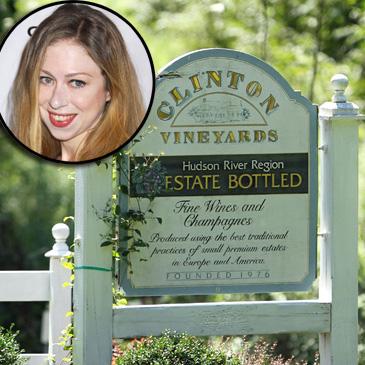 Going to the chapel, and its gonna cost a fortune...
Chelsea Clinton's wedding is expected to set her mother and father back anywhere from $3 million to $5 million, and RadarOnline.com has all the details of the expensive day for you.
Former President Bill Clinton and Secretary of State Hillary Clinton, assuming they are actually footing the bill personally - will be spending about $6,000 a head for the 500 estimated guests invited to the lavish affair at New York's uber-posh Astor Estate on Saturday, July 31.
Article continues below advertisement
The money is going toward everything from five-star cuisine to custom invitations (estimated at $150 each) to air-conditioned tents to tight security, as experts say that even the nearby airspace will be monitored with the high-profile guest list.
Even with the days of a booming Clinton economy long behind us, we think the former first couple will be OK, having reported more than $100 million in earnings from 2000 to 2007. Besides, they saved plenty of cash when they tied the knot in 1975 -- in a small ceremony in their living room.
Chelsea, 30, is slated to marry her childhood pal, Goldman Sachs investment banker Marc Mezvinsky, 32, after a five-year courtship. Mezvinsky also comes from a political pedigree, as his parents Marjorie and Edward both served in Congress.