Lindsay Lohan Jokes About Jail -- "Eeeks" -- As Top Attorney Quits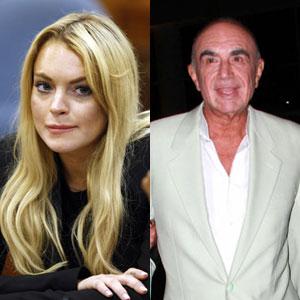 Lindsay Lohan might be headed to the slammer Tuesday, but the troubled star is making light of her predicament, even as her attorney reportedly quit the team after just four days in the job.
In a message posted on her Twitter, the 24-year-old said: "The only "bookings" that I'm familiar with are Disney Films, never thought that I'd be "booking" into Jail... Eeeks."
EXCLUSIVE: District Attorney Tells Lindsay Lohan -- If You Appeal, We'll Fight It
Article continues below advertisement
The online missive is Lohan's first comment since she was sentenced to 90 days in jail for violating her probation in her DUI case.
Lohan is expected to surrender to the court at 8.30am Tuesday.
VIDEO: Lindsay Lohan Sentenced To 90 Days In Jail
But it remains to be seen who will standing alongside the Means Girls star, after Robert Shapiro, who successfully defended O.J. Simpson in his murder trial, suddenly quit the case on the eve of Lohan's moment of truth, according to reports.
Shapiro met Judge Marsha Revel in her chambers late Monday afternoon to tell her that he is no longer representing Lindsay.
As RadarOnline.com cameras captured, Lohan moved out of Shapiro's Pickford Lofts sober living facility in Los Angeles, at the same time he was meeting Judge Revel.
Shapiro had agreed to rep Lindsay on the condition that she goes to jail.
"I have agreed to represent Ms. Lohan on the condition that she complies with all the terms of her probation, including a requirement of jail time that was imposed by Judge Marsha Revel," he said, at the time.
Comment is being sought from Shapiro.
Story developing.