Lady Gaga Shows Off Her Many Faces In Boston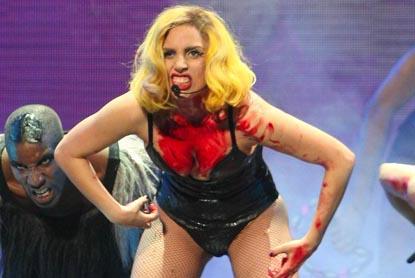 Her hair was more yellow than blonde and her costumes varied from a studded itsy bikini to a faux-nun's habit -- it was all for another Lady Gaga concert. Just take a look at these pictures obtained by RadarOnline.com from the singer's gig Friday night in Boston.
The fake blood was in force, of course. There were a mind-numbing 12 costumes changes, and almost as much crotch-grabbing.
So far, Lady G hasn't showed interest in attending a Red Sox game though, and that's probably a good thing given her history in New York.
Article continues below advertisement