Exclusive
EXCLUSIVE VIDEO INTERVIEW: In The Closet With 'Secret Life' Bombshell Francia Raisa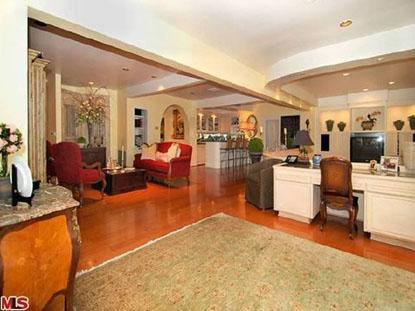 You can learn all about The Secret Life of the American Teenager by watching the hit television show on ABC Family, but only RadarOnline.com has the scoop on one of it's hottest young stars, Francia Raisa.
The Latina bombshell, whose character found out she was pregnant this season on the family friendly show, took RadarOnline.com's Katie Krause In The Closet of her new Los Angeles home, where she dished on all her style secrets.
Article continues below advertisement
Growing up in Tinseltown, the 22-year-old star (her birthday was Monday!) purchased her own home just last December.
"When I bought this house the closet was the size of my pinky," she explains to Katie about the massive space, which is bigger than a lot of people's bedroom. "I knocked down a wall to make it this big!"
Raisa, also a total shoe fanatic, dishes that her favorites are a pair of Jessica Simpson boots that she has in both black and brown. "I pretty much wear them with everything," she admits of the frugal footwear.
The actress wears a sparkling tiara, which she got when she went to prom this year with a fan, but not before she did a little bit of charitable bargaining.
"I was invited by a fan, he was just so cute about it! So I said Ok, I'll make a deal with you. There's a girl who sells cupcakes and sells them in order to raise money to donate to the children's hospital... If you guys sell cupcakes at your school, I'll go to prom."
Article continues below advertisement
VIDEO: Bristol Palin On The Secret Life Of The American Teenager
Raisa, whose closet is full of super sexy dresses that she has rocked on different red carpet, reveals a little inside scoop to Katie about how she always manages to look so fab.
"This is my secret guys... padded bras!"
The super cute star revealed she is a major Boys II Men fan and cherishes a rose she got at a concert by a member of the singing group.
"Wanya spotted me while he was handing out roses and he's trying to give it to me but these girls just keep snatching them," Francia explains energetically. "And he was like 'no, no, no... this one is for her' and I was like, ME! I got the rose!"
You can catch Francia Raisa every Monday on ABC Family starring on the hit show, The Secret Life Of The American Teenager.