Exclusive
EXCLUSIVE: Mel Gibson Should Face Very Strong Consequences, Says Domestic Violence Expert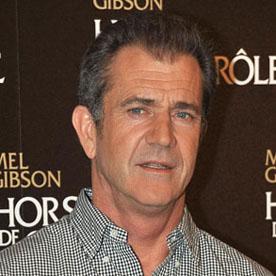 Mel Gibson's violent threats and allegations of hitting his infant daughter and ex-girlfriend Oksana Grigorieva have shocked and angered domestic violence groups who demand that the actor be held accountable for his actions.
"I think he should get very strong consequences," Rita Smith, the executive director of the National Coalition Against Domestic Violence, told RadarOnline.com in an exclusive interview.
Article continues below advertisement
"I do not think anger management classes should be considered. It could be jail, or a fairly long batterers' intervention program of more than just a couple weeks," said Smith, although she thinks it will be unlikely that a judge puts him behind bars.
Smith is concerned that if the Braveheart star doesn't get sufficient punishment, then there will be no record if he committed the alleged atrocities – and nothing to stop him from repeating them. "Why would abusers stop if those (anger management classes) are the consequences they get? It's pretty small comparatively speaking."
Article continues below advertisement
WORLD EXCLUSIVE PHOTO: Oksana After She Says Mel Gibson Punched Her In The Mouth
Currently Mel has visitation rights with his daughter but Oksana has tried to prohibit him from seeing eight-month-old Lucia because she fears for her safety. "Most abusers get visitation with their children," Smith told RadarOnline.com. "Even when there is documented evidence of violence - it's part of the problem with our family court system that we're working really hard to try to fix."
Gibson's soon-to-be ex-wife Robyn gave sworn testimony to the court that Mel had never been abusive to her or their children, but Smith said there is a potential that he did abuse those kids too.
Smith went on to explain why someone would hit their children. "It is very common for someone who's abusive to not care if children are in the way when they start their attack. The more information that comes out from what Oksana says she experienced, the more typical of an abuser Mel looks."
Article continues below advertisement
On the tapes revealed exclusively on RadarOnline.com, Gibson screams, "I deserve to be blown fast! Before the f**king Jacuzzi! OK, I'll burn the goddamn house up, but blow me first! How dare you!??!"
"If you take the way that he talked on those tapes to Oksana and to the deputy after his 2006 DUI arrest, he shows a clear pattern of disrespecting woman," and not even liking them, Smith said.
She expressed concern for the future of Oksana and Mel. "Particularly if he assaulted her while she was holding her child and he made fairly strong suggestions that he would kill her."
"He didn't use those words but instead said, 'I'll put you in the rose garden,' that's what I would think if someone said that to me. Making a threat on someone's life - that is what we need to respond to now."
Rita Smith defended Oksana and slammed tactics by Mel's lawyers to discredit her. "They're going to say everything they can about her without looking at the potential safety factor for both her and her child, because she is still in danger here. He has a lot of control over her still."