Exclusive
EXCLUSIVE: Mel Gibson Audio Tapes Being Used To Prove Oksana's Charges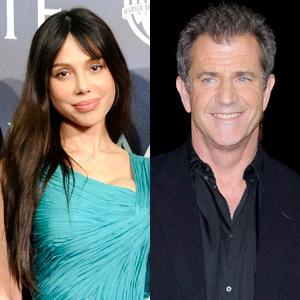 The Los Angeles District Attorney will fight to have the explosive audio tapes in which Mel Gibson admitted he hit the mother of his illegitimate child admitted as evidence if charges are brought against Gibson, a source close to the investigation exclusively tells RadarOnline.com.
What's more, the tapes, which have been featured exclusively on RadarOnline.com, are being used by law enforcement to prove the charges Oksana has leveled against Gibson.
Article continues below advertisement
"Law enforcement officials are relying heavily on the audio tapes to corroborate what Oksana has told authorities," one law enforcement source said.
The Los Angeles County Sheriff's Department is communicating with the District Attorney's office as the case is being investigated. Physical evidence, witness testimony and text messages Mel sent Oksana are also crucial to the case and are being considered in conjunction with the tapes.
EXCLUSIVE: Mel Texts Oksana After Fight: 'I Wasn't Safe For You'
But the law enforcement source told RadarOnline.com that the expletive-laced rantings of Gibson are critical to the case, because without the tapes, certain parts of Oksana's story would be "essentially the alleged victim's words against the accused."
"But the existence of the audiotapes negates that completely," said the source.
The tapes also could be a powerful weapon against Gibson if he is charged, goes to trial and testifies.
Article continues below advertisement
Said the source, "If a case is filed against Mel, the district attorney would fight like hell to have the tapes brought in as evidence because they could be used to impeach Mel, if he was to take the witness stand in his defense."
Gibson has not commented on the content of the tapes other than to claim the Russian musician, 40, tried to extort money from him in exchange for keeping the menacing conversations quiet.
But the tapes must be authenticated to be used as evidence.
"The police are in the process of authenticating the tapes," said the source.
"Once that process is finished, there are a few other witnesses they would like to talk to, the case is likely to be presented to the district attorney mid to late August and it will be up to the district attorney to what charges, if any, to file against Mel."
RELATED: ALL OF THE MEL GIBSON TAPES