Exclusive
EXCLUSIVE: Lindsay Lohan's Treatment Plan A 'Smoke Screen,' Says Sobriety Expert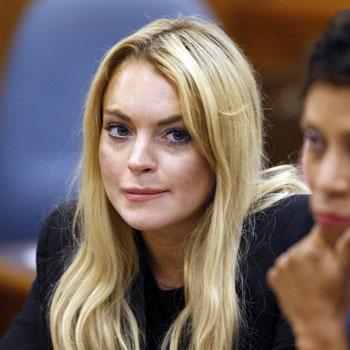 Article continues below advertisement
"This is all a smoke screen and if she doesn't get intensive inpatient treatment she could die."
As RadarOnline.com was first to report, on Wednesday, Lohan arrived at the Pickford Lofts in West Hollywood. The sober living home, which was founded by famed Los Angeles attorney Robert Shapiro after he lost his son Brent to substance abuse, is described on its website as a facility which "strives to offer a safe haven so that those in all stages of recovery can develop skills that will aid them in their journey of sobriety."
Kaiser explained that Lindsay would not be getting the proper care she needs at Pickford Lofts because her recovery is not at an advanced enough stage.
"Picksford is not the right place for her yet. She needs real in-house rehabilitation first because Picksford is a sober living facility that people go to after rehabilitation," Kaiser said. "There is no treatment at Picksford. It is good for sober living and transitioning back to daily life but Lindsay needs a different level of care."
Lindsay's prescription drug use and possible abuse has been a recently debated topic. Kaiser says her enrollment at Picksford would do little to abate her alleged problem.
"At Picksford they allocate drugs approved after someone has completed rehab so I assume they give Lindsay her prescription drugs there. As all sober living facilities do."