Exclusive
EXCLUSIVE VIDEO: Lindsay Lohan Checks Into 'Sober Living Home'' Started By Famed L.A. Attorney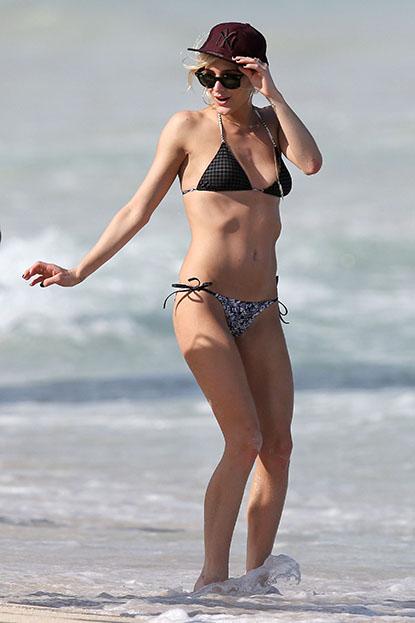 In perhaps a last-minute attempt to avoid jail, troubled actress Lindsay Lohan secretly checked into a sober living home founded by famed Los Angeles attorney Robert Shapiro, RadarOnline.com has exclusively learned.
Lohan arrived at Pickford Lofts in West Hollywood, California around 3:45 p.m. local time on Wednesday, and managed to slip inside without cameras catching her.
Later Wednesday night, RadarOnline.com captured video of Lindsay's on-again-off-again girlfriend, DJ Samantha Ronson outside the home. She visited with LiLo for about a half an hour before leaving to pick up some groceries and extra pillows for the Mean Girls star.
Article continues below advertisement
Lindsay's mother, Dina, arrived at Pickford Lofts around Midnight, and didn't answer any questions as she entered the home with another woman. Lindsay's little sister Ali also showed up.
Then, around 1 a.m. Thursday, long after Sam had left, Lindsay's other rumored gal pal, Israeli military vet Eilat Anschel, also visited her at Pickford Lofts.
In its website, Pickford Lofts is described as a facility which "strives to offer a safe haven so that those in all stages of recovery can develop skills that will aid them in their journey of sobriety." It was founded by Shapiro after he lost his son Brent to substance abuse.
"Why is that I had to cry from the mountain for Lindsay to listen to me, and now finally she is doing what I said?" Michael Lohan told RadarOnline.com. "I was telling Dina and Lindsay this privately for years now.
"I just pray that they implement everything else I said, like getting clean off ALL meds, asking the court to go to rehab first and then reevaluate Lindsay's incarceration, cleaning house and picking ALL new Friends and management, and FINALLY that DINA put her motives aside and she go to counseling with Lindsay and me. I think Mr Shapiro will agree with my suggestions, since unfortunately, he has been down this road as well."
Article continues below advertisement
As RadarOnline.com previously reported, Shapiro - who's now working with Lindsay - might be making a desperate bid to keep Lindsay out of jail, but the prosecutor handling the case, Danette Meyers, tells RadarOnline.com he shouldn't waste his time.
"It's a really a moot point to ask Judge Revel to send Ms. Lohan to rehab only as Judge Revel has already sentenced her," Meyers told RadarOnline.com exclusively.
We've learned that Shapiro, who's part of the legal 'Dream Team' which represented OJ Simpson at his murder trial, will ask the judge to place the Mean Girls star in a rehab facility instead of sending her to the slammer.
But warned Meyers, "Ms. Lohan is going to jail... Judge Revel could have sentenced her to more time behind bars, but she didn't.
"The only issue to be decided is what rehabilitation facility Ms. Lohan will be sent to after she serves her jail time."
Article continues below advertisement
Shawn Chapman Holley, the former lawyer for Lohan, quit after the actress was sentenced to 90 days in prison followed by 90 days in rehab for violating her probation stemming from a 2007 driving while intoxicated case.
Chapman Holley quit after learning that Lohan was shopping for a new lawyer.
Unless Shapiro is able to somehow successfully appeal her sentence, keep LiLo out of jail, Lohan is expected to turn herself in next Tuesday, July 20 to begin serving her sentence.
Meyers told RadarOnline.com she plans on personally being in the courtroom when Lindsay turns herself in.
Calls to Shapiro seeking comment weren't immediately returned.