Exclusive
EXCLUSIVE: Lindsay Lohan To Go Full Frontal Nude For Inferno, Says Director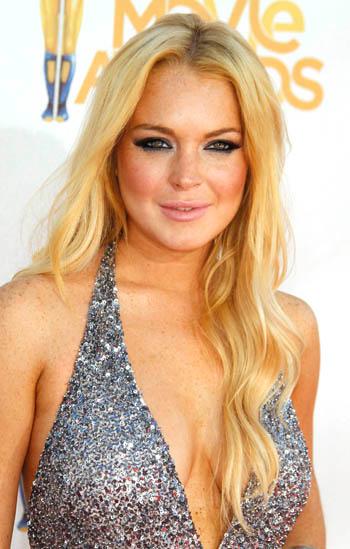 Lindsay Lohan has taken on the role of adult film legend Linda Lovelace in the upcoming flick Inferno, which will start production after Lohan has completed her 90-day jail sentence and 90 days in rehab.
RadarOnline.com has learned the that fans will see a lot more of the actress following her release from jail, when she channels the Deep Throat star to the max and bares all in a sexy full frontal nude scene.
Article continues below advertisement
"There will be full frontal nudity," director Matthew Wilder exclusively told RadarOnline.com of Lohan's role in the film. "But it will not be cinematic nudity – it will be more violent nudity.
"For example, linked images of the Vietnam war – that kind of context."
Although the film is centered around a famed porn star, Wilder wants the public to know that it will in no way be a porn film itself, but will be tastefully done.
"It's not a porn movie, it's an artistic movie about a porn star," Wilder told RadarOnline.com. "We will not see Lindsay performing oral sex, but there could be some clever play with black boxes or other cinematic tricks that the viewer may see."
Lohan, 24, was sentenced by Judge Marsha Revel to check into Century Regional Detention Center in Lynwood, California by Tuesday to serve 90 days for several violations of her probation, followed by 90 days in a rehab facility.
"I didn't speak to Lindsay over the weekend, but my lawyer told me she could be inside jail for as long as a month," Wilder said regarding Lohan's sentence. "Everybody is hoping she will be released sooner than that."