EXCLUSIVE: Jersey Shore's Angelina Says, "I'm Happy To Be Out Of The House"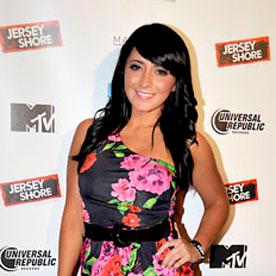 After making dramatic exits from both seasons one and two of Jersey Shore, Angelina Pivarnick is finally enjoying her new-found freedom since being cut from the show.
In an exclusive interview with RadarOnline.com, Angelina revealed, "The idea of not being part of the third season sounds sad but I am happy to be out of the house."
Instead of wild drunken nights and bar brawls at the Shore, Angelina is excited to focus on her career.
Article continues below advertisement
The reality TV star is making her debut as a pop singer. "My song 'All About Me' is coming out," she told RadarOnline.com.
"My Phone application 'Score A Shore Girl' is out," says Angelina, and her talent agency CEG has her booked for appearances all across the country.
Despite not being part of the current cast, Angelina thinks she got the best deal of the bunch. She can now cash in on the success of the second season while it is airing and the fans' interest is at it's peak.
"I am the only one who can do appearances because they are not allowed while filming," explains Pivarnick. "I get to hang out with friends and watch the show, which they can't do."
Even though she's not a Jersey Shore guidette anymore, Angelina is still celebrating the show's return.
"I am having the biggest premiere party for the show, it's going to be amazing. I'm happy to be out here while they're in there."
Although she won't be living in the house, she'll still be visiting the Jersey Shore this summer.
"My boyfriend will be working in Seaside, so I am sure I'll run into them and they better behave in front of him because he's a cop."
The new season of Jersey Shore, featuring the cast in both South Florida and New Jersey, premieres on MTV Thursday, July 29 at 10/9c.
Working Conditions On Jersey Shore "Sucked," Says Dumped Angelina