EXCLUSIVE INTERVIEW: Jersey Shore Working Conditions 'Sucked', Says Dumped Angelina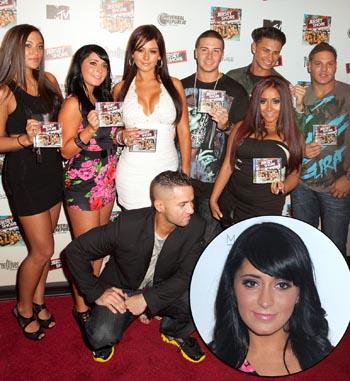 You wouldn't think appearing in a reality TV show would be hard work, but Angelina says working conditions 'sucked' on Jersey Shore.
Now, just days after we broke the news that Angelina Pivarnick will not be returning to the MTV reality hit, the 22-year-old spitfire told RadarOnline.com the reasons why she's leaving: high drama, hot tempers and yes, poor working conditions.
"With all of the people in the house getting physically violent with each other, and all the diva personalities on- and off- camera, I just knew that I'd be happier if I left," Pivarnick told us exclusively. "The working conditions in the house were pretty brutal, I can't get into details, but you'll see it all, I'm sure, when season two airs."
Article continues below advertisement
The Staten Island native said she's looking forward to getting back to her normal routine, sans the weekly drama surrounding Snooki, The Situation and the gang.
"I'm really a down-to-earth, normal person, I love my family and I love my new boyfriend," she said. "I couldn't nurture my new relationship... if I stuck around for the rest of taping."
Pivarnick said she's sad at how she might have came off in front of the cameras, and that she may not have been given a fair shake.
"I may have been pegged as the bad guy," she said, "but I'm the first person to acknowledge fans, and be respectful of the people that tune in."
A bartender by trade, Pivarnick said the only reason she only stuck it out as long as she did was a financial one.
"I really want to be able to make enough money to take care of my family, I love my mother and sisters so much," she said. "I just kept thinking every episode was another opportunity to make money to help my family out."
The new season of Jersey Shore, featuring the cast in both South Florida and New Jersey, premieres on MTV Thursday, July 29 at 10/9c.