EXCLUSIVE: Jersey Shore Sued; Snooki & J-Woww Implicated In Bar Brawl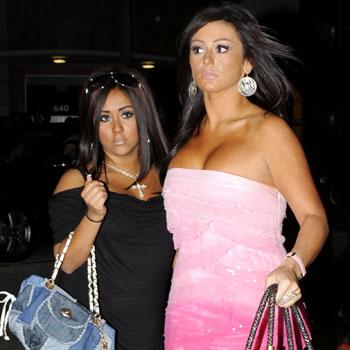 The drama is endless when it comes to Jersey Shore, and things really heated up went the girls went partying during their recent stint in steamy Miami!
EXCLUSIVE: Snooki Punches Girl In Bar Brawl
Nicole "Snooki" Polizzi and Jenni "J-Woww" Farley allegedly threw punches at a fellow club patron while on the dance floor at a nightclub in Miami, and RadarOnline.com has learned that girl is Carrie Malec and she has filed a federal RICO complaint of assault and battery.
Article continues below advertisement
Malec claims that MTV and Viacom purposely orchestrate situations that will breed conflict and confrontation while filming the show in an effort to produce something that will boost ratings.
"Employees are employed and/or instructed to cause injury to others so that the show's content can be developed to generate profits when airing the show," Malec stated in the papers filed.
"Defendants are currently being sued by other individuals who have been victims of battery by cast members during tapings of the television show, unrelated to plaintiff's claim."
Article continues below advertisement