Exclusive
EXCLUSIVE INTERVIEW: Lindsay Lohan Still On The Hunt For New Attorney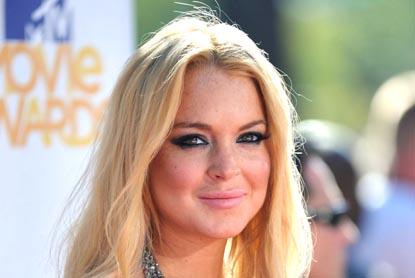 Despite rumors to the contrary, Chicago lawyer Stuart V. Goldberg has not been hired to represent Lindsay Lohan, RadarOnline.com can exclusively report.
"Stuart Goldberg is not Lindsay's new attorney," Lohan's New York legal rep Stephanie Ovadia tells us.
Ovadia, a highly-regarded New York attorney who is representing Lindsay in her lawsuit against E*Trade, adds that "no attorney has been chosen as of now.
Article continues below advertisement
"The family is still in the process of interviewing."
The news may come as a surprise to Goldberg, whose rep sent RadarOnline.com a statement that Lindsay and her mother "hired Stuart V. Goldberg as her new attorney" after a meeting Friday night.
Goldberg, who is also a screenwriter and fiction-writer, is not a member of the California Bar Association, according to a search of the organization's website.
Lindsay has been sentenced in 90 days in jail followed by 90 days in rehab for violations to the conditions of her DUI probation. She's complained that her "human rights" have been violated and has vowed to appeal the sentence.
Her search for a new attorney follows the decision of Lohan's respected previous attorney Shawn Chapman Holley to quit representing the troubled starlet.
EXCLUSIVE: Why Shawn Chapman Holley Quit As Lindsay's Attorney