Exclusive
EXCLUSIVE: Lindsay Lohan Shopped For New Lawyer, Causing Shawn Chapman Holley To Quit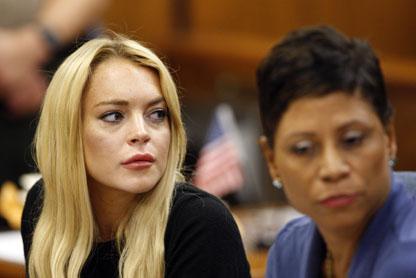 Lindsay Lohan's lawyer quit after she discovered the actress was shopping for a new attorney behind her back, RadarOnline.com learned exclusively.
Shawn Chapman Holley resigned Thursday because she heard Lindsay had actively started looking for new representation.
Los Angeles is a big city but a small town when it comes to top-notch legal talent and it didn't take long for Shawn to find out what was going on.
MORE ON:
hollywood happenings
Article continues below advertisement
"Two other lawyers were called and that's not including the lawyer Lindsay ended up hiring," a source told RadarOnline.com. "One of the other lawyers called worked with Shawn on O.J. Simpson's Dream Team criminal defense."
(That ought to give you a big hint!)
Both of those lawyers declined the case and Lindsay kept shopping.
The actress has been sentenced to 90 days in jail and 90 days in rehab for her probation violation.