Exclusive
EXCLUSIVE: Gary Coleman's Sad Legacy: Up To $200,000 In Unpaid Medical Bills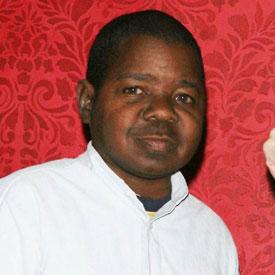 Although Diff'rent Strokes star Gary Coleman left a pension that could be worth millions, RadarOnline.com has exclusively learned that he also left his benefactor a stack of unpaid medical bills worth up to $200,000.
But in a war of wills, a Utah court has yet to decide who will be Coleman's beneficiary.
Former manager Anna Gray has a 2005 will making her the executor; ex-wife Shannon Price filed a 2007 handwritten codicil -- or revision to the will -- that benefits her.
Article continues below advertisement
Because Price and Gary were divorced when he died, she now must prove she and Coleman were in a common law marriage.
"Whoever wins will have a ton of medical bills they will have to pay," said Shielia Erickson, Price's spokesperson.
"I don't know if Anna knows that."
While Erickson wouldn't say how much is owed to doctors and hospitals, she estimated that it could total $150,000 to $200,000.
"Gary was constantly sick and the medical bills climbed," she said.
"The person who wins this will most likely only get his ashes... there may not be enough money to cover all his medical bills."
Coleman was born with a congenital kidney disease and for years had been undergoing dialysis three times a week.
He also had major heart surgery in November and lived in a hospice for some time.
"All Shannon has said is, 'Give me my husband and give me his ashes.' She will spend every penny on her attorney just so she can get his ashes," Shielia told RadarOnline.com.
"There are so many bills it's almost not worth fighting for unless you want Gary's ashes."
Coleman died May 28 of a brain hemorrhage after suffering a fall. He was 42.