Exclusive
EXCLUSIVE: Gary Coleman's Ex Files Papers To Gain Control Of His Estate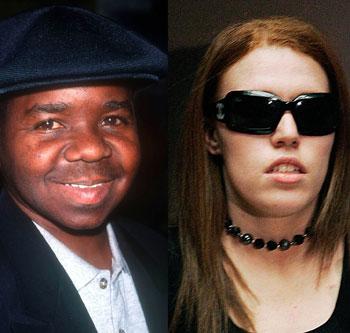 As the court case over Gary Coleman's estate wages on, his ex-wife's attorney is taking the next step to ensure Shannon Price comes out on top. In exclusive documents obtained by RadarOnline.com, her lawyer Todd Bradford officially filed a petition in Utah on Wednesday requesting the court identify Shannon and Gary's union as common law marriage.
EXCLUSIVE DOCUMENTS: Shannon Price Files For Common Law Marriage
Article continues below advertisement
"Today we're filing papers asking the court to recognize that they Shannon and Gary were legally married under common law," Bradford told RadarOnline.com exclusively.
"In Utah, if you're common law marriage you're the same as if you were married by ceremony. You're recognized as being married for all the same purposes as a married couple is." Gary's ex-manager Anna Gray is named as the executor of his 2005 will and is locked in a legal battle with Shannon, who has a handwritten codicil from 2007. Shannon and Gary married in August 2007 and divorced in 2008, but Shannon claims they rekindled their relationship and were common law husband and wife up until Gary passed away on May 28.
According to the state of Utah's common law marriage code, five conditions have to be met: both parties are of legal marriage age and are able to give consent, are capable of being married, live(d) together as man and wife, assume(d) marital responsibilities and duties, and "held themselves out" as husband and wife and others perceive(d) them to be married.
Article continues below advertisement
Among the reasons listed in the documents that Bradford claims prove Gary and Shannon's union was a common law marriage are: the couple continued a "romantic relationship" even after the divorce; they attended to each others physical, emotional and welfare needs; filed joint taxes; celebrated holidays together; and jointly owned and shared personal property.
"After the entry of the decree of divorce, Petitioner and the decedent continued to have a romantic relationship and engaged in romantic and sexual relations," as stated in the petition.
"During the post divorce relationship, Petitioner and the decedent each manifested their intent and consent to be married, evidenced by: The decedent named Petitioner as the sole beneficiary of his pension account, the decedent applied for Supplemental Security Income on April 28, 2010, naming Petitioner as his wife, the decedent applied for Social Security Benefits on April 28, 2010, naming Petitioner as his wife."
Article continues below advertisement
The other parties involved in the case, including Gary's parents Willie & Edmonia Sue Coleman, Anna Gray, and special administrator Robert Jeffs, will have 20 days to file any objections.
"I don't know what other information they would file trying to disprove a common law marriage," Bradford said. "I think this is going to be one of the bigger issues in determining the rights of all the parties. We're going to see if they file anything in the next 20 days. I don't think the parents' attorney would. If anyone, I'm guessing it would be Anna's attorney."
According to the petition, Shannon is asking the court for an order declaring her Gary's surviving spouse, which would ultimately entitle her to the late Diff'rent Strokes star's estate.
"If you name your spouse in a will as a personal representative or beneficiary or some other capacity, upon divorce that revokes it. But upon remarriage it revives," Bradford explained. "It would be a huge step for Shannon and I think if we get the judge to grant a common law marriage. Part of me wonders if Anna will just drop out at that point because the law is pretty clear. Upon remarriage it revives any will and documents.
"That issue needs to be decided before you can decide who the personal representative is, who the beneficiary is, who's in control of the assets," Bradford added. "That's a major issue in determining those other issues. So that needs to be decided first and that's why that's our next move. We want Shannon to be recognized as his spouse."